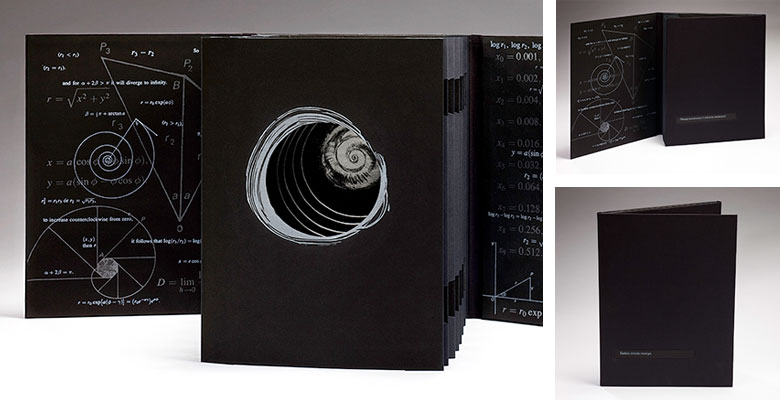 Eadem mutata resurgo. Though transformed I will arise unchanged.
Limited Edition Artist Book
$425
The title is a quote by 17th century Swiss mathematician, Jakob Bernoulli. The images, diagrams and equations reference the inherent nature of fractal geometry through the continual appearance of the logarithmic spiral.
lithography, collagraph, woodcut and powdered pigment on
Stonehenge and Somerset papers, 11.5 inches x 15 inches. 2010.